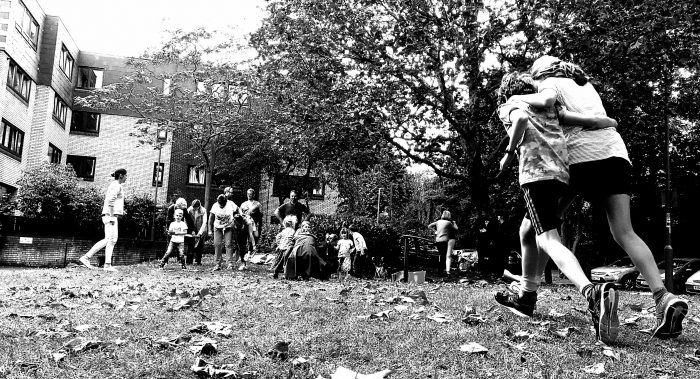 An egg and spoon, sack race and apple bobbing brought together Convent Co-op and Francis Snary Lodge residents both young and old as part of a Community Fun Day in June.
Some tried to bingo for the first time whilst others raced around the Convent ground in the treasure hunt. The 'dog most like its owner' competition provided fun for four-legged residents too!
The day was the culmination of the consultation phase in developing the Co-op's first business plan. Findings from the resident's survey were presented and at the same time residents consulted on what community activities they would like to make happen and key priorities to focus on.
This passage was printed in December 2019's edition of Homelife (issue 85).